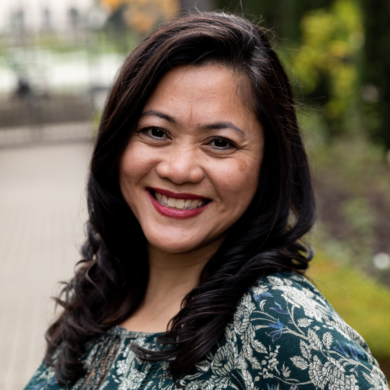 Eileen Chen
Executive Director, Educational Services, Pittsburg Unified School District
Eileen Chen is the Executive Director of Educational Services at Pittsburg Unified School District in Contra Costa County, where she went to school. Eileen has 20 years of experience as an educator. She started her career as a High School math teacher and then served as an elementary school principal for four years at Los Medanos Elementary School. After that, she went to work in the PUSD's central office, where she began to oversee the elementary grades. In her current role, Eileen is responsible for grades PreK to 5th grade. Her work focuses on fostering collaboration, cohesion, and alignment between all grades. Eileen holds a BS in Mathematics from California Polytechnic State University, and earned her Administrative Credential and Masters in Educational Leadership from California State University, East Bay.
Pittsburg Unified School District Early Learning
The Pittsburg Unified School District (PUSD) is committed to every student, every day. PUSD is located in Contra Costa County, 40 miles east of San Francisco, CA, and serves over 11,300 Pre-Kindergarten through 12th grade students. We have 8 Elementary Schools, 3 Junior High Schools, 1 Comprehensive High School, and 1 Alternative Education High School. Additionally, we have Adult Education, Independent Study, and Early Childhood Education programs. Our student population is composed of 25.5 % English Learners, 75.5% socio-economically disadvantaged, 65% Hispanic, 16% African American, 5% Caucasian, 5% Filipino, 3% Asian, 1% Pacific Islander, and 4% self-identify as two or more races, with an unduplicated pupil percentage of 76.6%.
In 2017, Dr. Janet Schulze, Superintendent of Pittsburg Unified School District, moved the Early Education division (preschool classrooms) under the supervision of the Executive Director. The Executive Director is one of five positions in the Superintendent's cabinet. The Superintendent's vision was to align the Early Education division to the TK-12 system. The work has taken on multiple forms, including a partnership with the community-based Head Start program to serve preschool children with special needs. PUSD had more children than space, and Head Start had the space. The District hopes to use this opportunity to explore other future possibilities. Such as, PUSD participating in a state-wide collaboration with California's Association of African American Superintendents and Administrators (CAAASA) project funded by the California Collaborative for Educational Excellence (CCEE). The Superintendent and Executive Director, Eileen Chen, expressed a desire to develop a cohesive early education plan that aligned the District's vision and partnerships while ensuring that focus children, e.g., African Americans and children with special needs, are appropriately served.