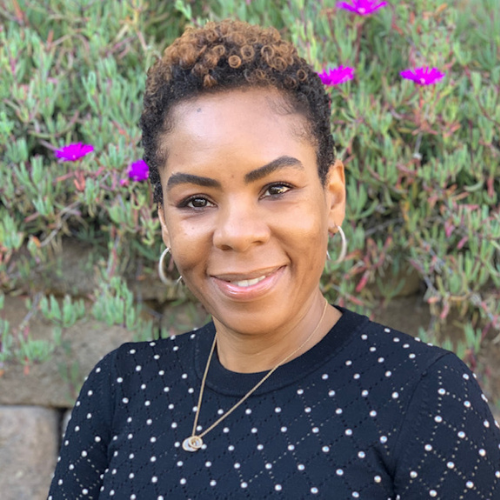 Melvetta Owens
Coordinator, Early Childhood Education, Lemon Grove School District
Melvetta Owens comes from a long line of educators, including her great-grandmother and great-great-grandmother who were both teachers and principals in little schoolhouses in Mississippi. It's natural that Melvetta's heart and passion have been in working to ensure all student regardless of race, gender, ethnicity, or language has the opportunity to succeed in school and in life. She believes this starts in preschool.
Melvetta taught a diverse population of students in grades K, 1st, 4th, 5th, and middle school in the Lansing School District (Lansing, MI) and the Lemon Grove School District (Lemon Grove, CA). As a classroom teacher for fifteen years, she proactively monitored students learning, developed curriculums with staff, and implemented plans for improving student success. Outside of teaching, she took on a variety of leadership roles; interim principal, principal designee, beginning teacher support provider, and master teacher.
In 2011, Melvetta transitioned into the position of Program Manager for AVID (Advancement Via Individual Determination). She traveled the country coaching over 50 school districts and preparing elementary students for college and career readiness. In this role, she also designed, developed and delivered curriculum, professional learning that focused on effective teaching practices, supporting leadership, and raising achievement for all students while closing the achievement gap.
Currently, Melvetta is the Coordinator of Early Childhood Education for the Lemon Grove School District. As the coordinator, she is responsible for overseeing the district's California State Preschool Program (CSPP), Special Day Class Preschool Program (SDC), and supporting community preschool families. As an advocate for quality early learning and care, Melvetta is committed to providing high-quality preschool education for the youngest learners.
Melvetta earned her M.A in Educational Leadership from San Diego State University and her B.A in Communication and Political Science from Michigan State University.